Apartments and Townhouses in Murrysville and North Huntingdon
Located in the cozy outskirts of Pittsburgh, Agate Management has the perfect property that will fit your lifestyle. Choose from numerous floor plans that have both comfort and convenience in mind.
Lamont Townhouses
Two Bedroom, Two Bath Townhouses
Welcome to the Lamont Townhouses, located off Lincoln Highway in North Huntingdon. These spacious 1,300 sq. ft. townhouses feature your own basement, garage, and an open floor plan to create your ideal living space.
Features
Basement
Laundry Hook Ups
Walk-in Closet
Lamont Townhouses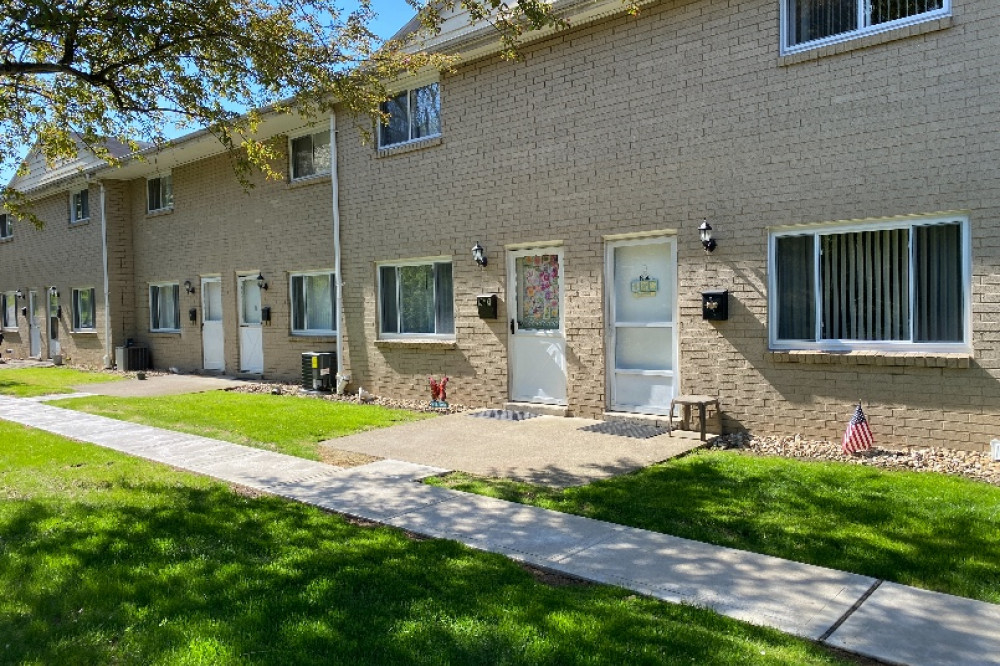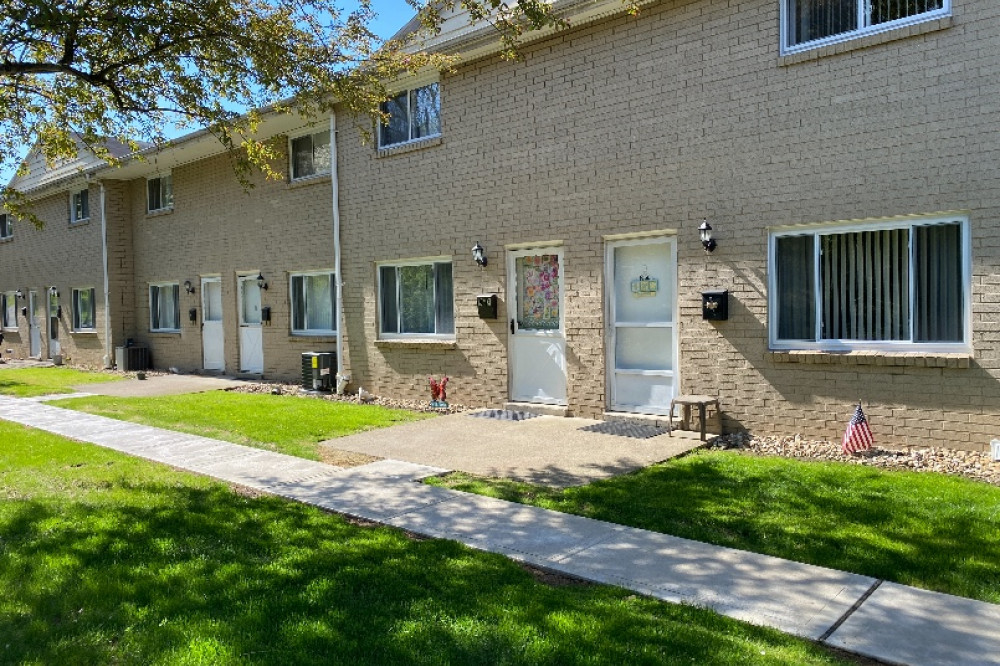 Apartments of Murrysville
Studio
One Bedroom, One Bath
Two Bedroom, One and a Half Bath
Welcome to the Apartments of Murrysville, located just off of William Penn Highway, minutes away from local shopping centers and gourmet food. Our apartments feature your own balcony and off-street parking, and range from studio apartments to two bedrooms.
Features
Balcony
On-Site Laundry
Walk-in Closets
Apartments of Murrysville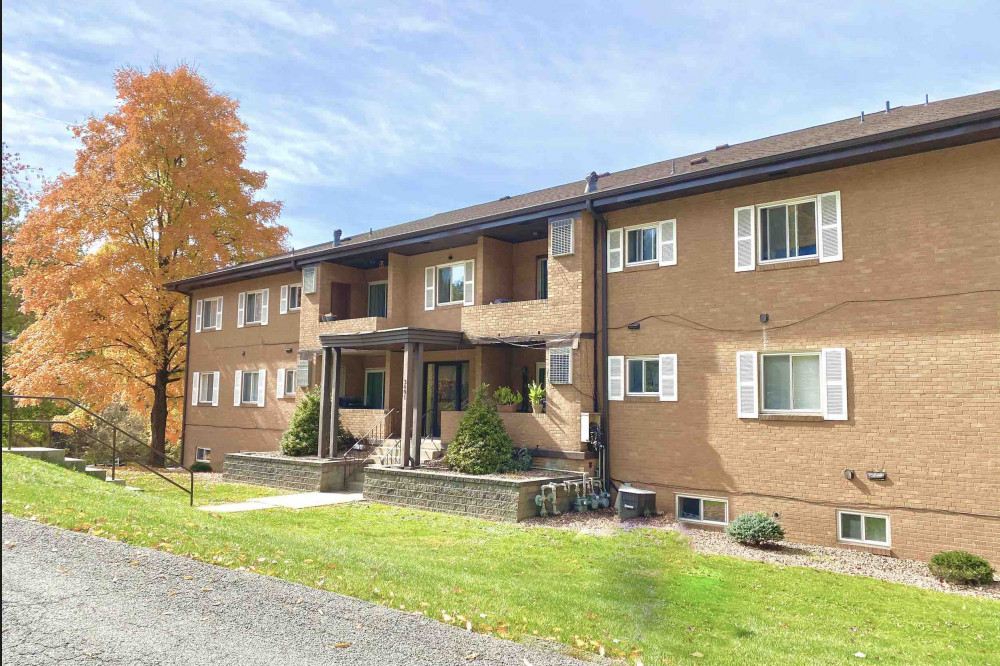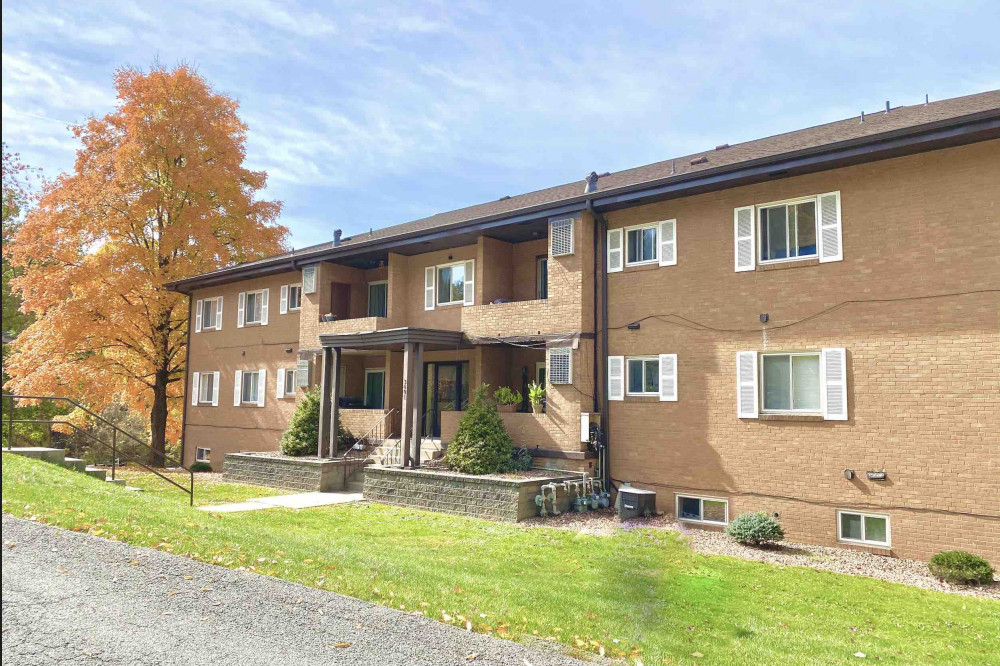 Agate Townhouses
Two Bedroom Townhouses Robbins Station
Two Bedroom Townhouses Patton Drive
Two Bedroom Townhouse Soltis Style 1
Two Bedroom Townhouse Soltis Style 2
Two Bedroom Townhouse Soltis Style 3
Welcome to Agate Townhouses, located off of Lincoln Highway in North Huntingdon. Each of these two bathroom townhouses includes a spacious open floor plan, a basement, and a garage to fit any lifestyle.
Features
Open Floor Plan
Basement
Central Air
Agate Townhouses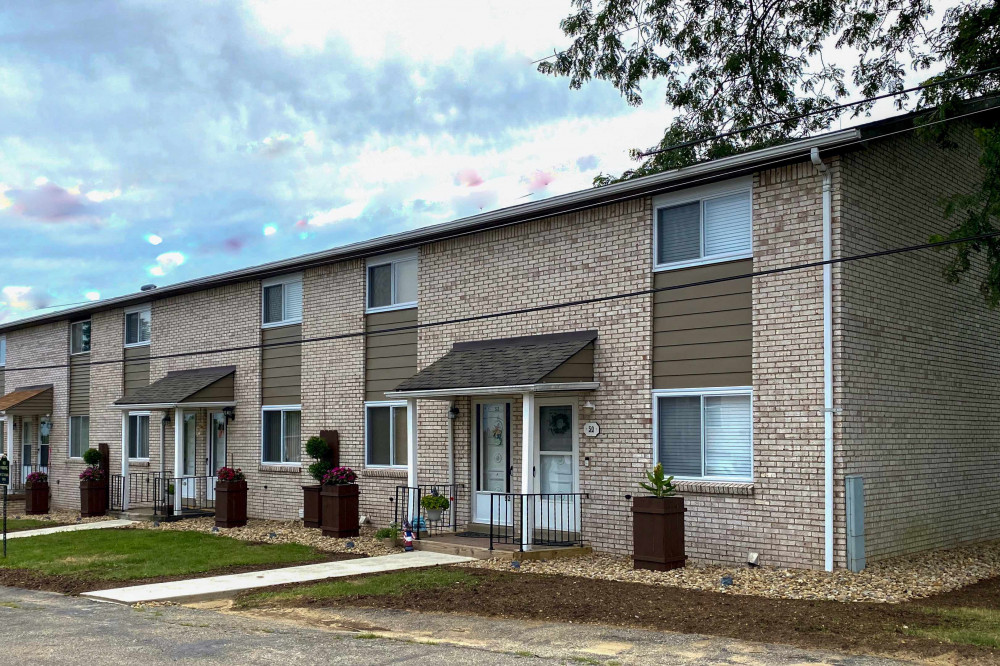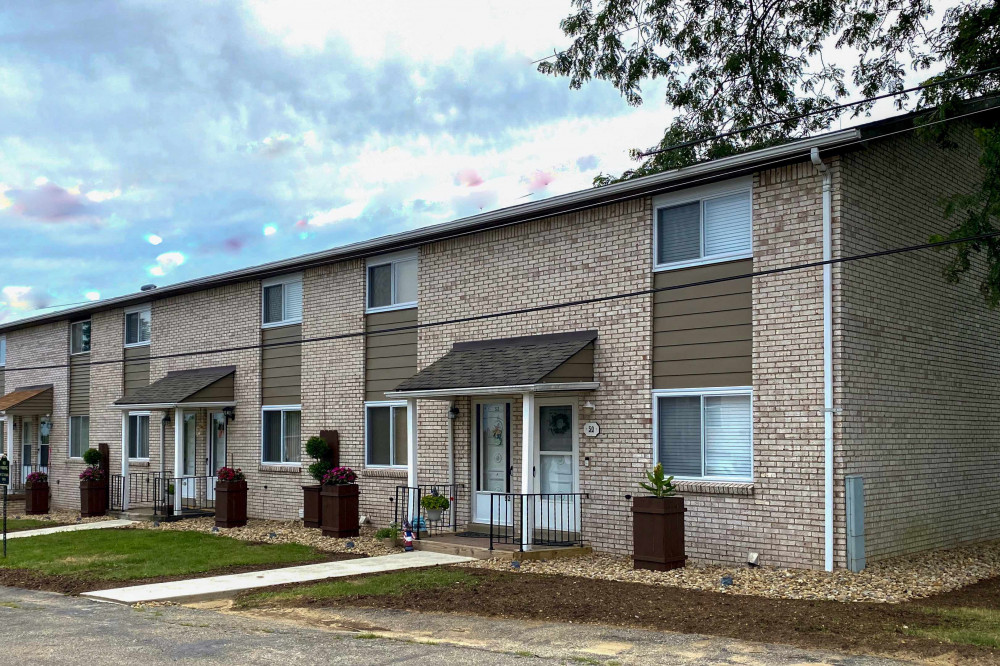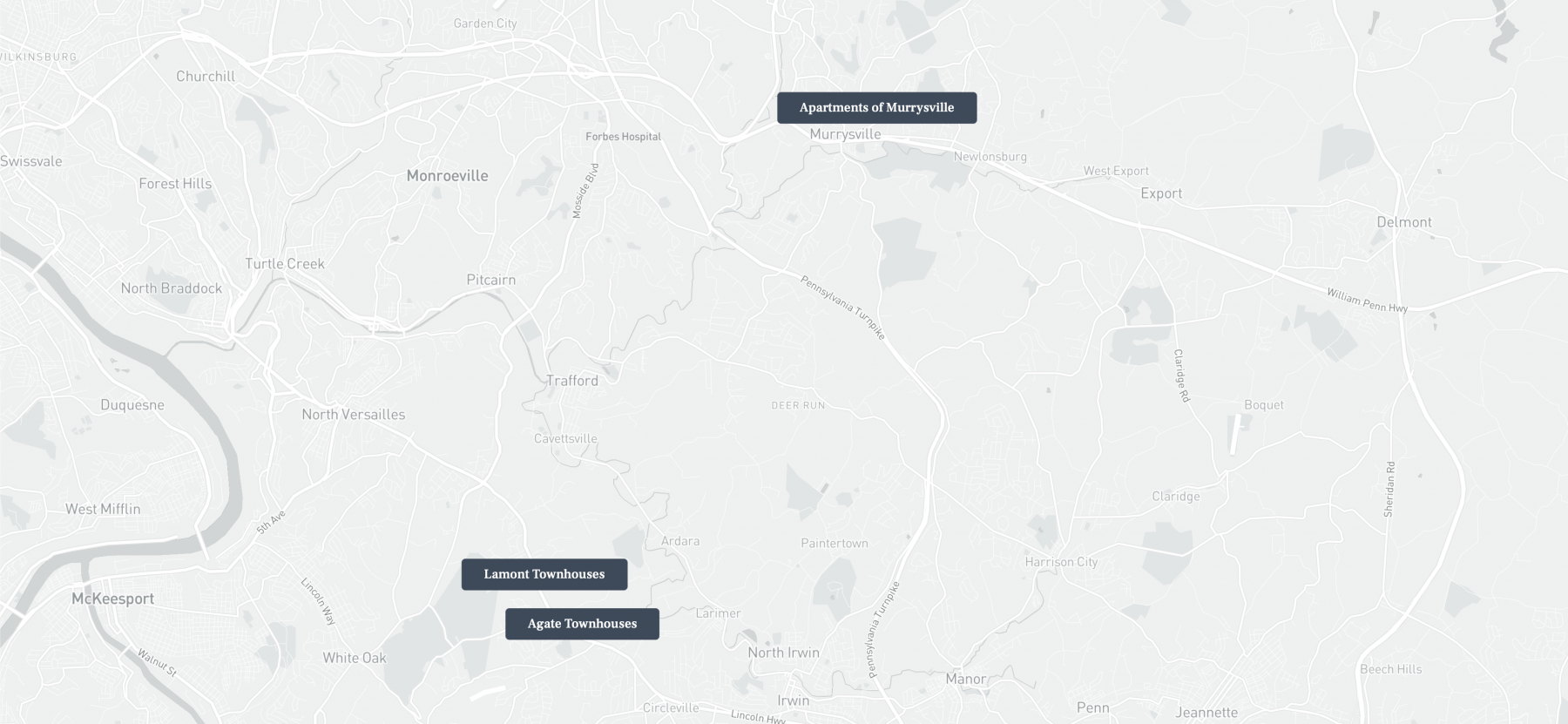 We're here to help you find the place that's right for you.
Located in the beautiful eastern suburbs of Pittsburgh, there is sure to be a place that you can call home. With several locations and floor plans we have options to fit many needs.
Floor plans range from two bedroom, two bath townhouses to studio apartments. Contact us to schedule a tour to see for yourself.